This website is for wholesale business only, pricing and related information is available to qualified buyers. We require that you have a valid sales tax or resale ID number issued by your State and in your name or your business name.

If you feel you qualify for wholesale and are interested in purchasing our products you can sign up by clicking the request access button below.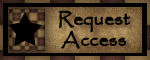 If you live in the USA you are required to submit a valid sale tax number or re-sale ID number issued by your State, if you do not you WILL NOT be given access to the wholesale area. International business ONLY do not need to supply that info.

We will contact you by e-mail when your request has been approved and your password has been setup. Below is our wholesale policy. Please read it carefully.

*WHEN YOU LOG INTO OUR WHOLESALE SITE YOU ARE AGREEING TO OUR WHOLESALE TERMS & POLICIES LISTED BELOW*
We suggest you read it carefully to avoid any confusion or problems if you decide to place an order. Please email us if you have any questions regarding wholesale purchases BEFORE you place an order with us.
*OUR WHOLESALE TERMS & POLICIES*
This is Hugs & Stitches wholesale site, all wholesale orders must be placed on this site to receive wholesale pricing. All payments will be processed under Hugs & Stitches. If for some reason you cannot access this wholesale site you should email or fax your wholesale order to us to insure that you will receive wholesale prices.
If the items ordered are in stock it usually takes us 1-2 days to get them invoiced and shipped. Most of our items are handmade so if we have to make any items in the order it can take 2-4 weels to get the order done and ready to ship. We will email you with a time frame estimate if we have to make any items. We will ship the entire order once everything is done, unless you notify us differently. We usually ship using priority and 1st class mail. So please order early.

We require all orders be prepaid with a credit card or Paypal. We do not offer any kind of net terms or accept personal or business checks or COD. We no longer allow wholesale customers to mail in money orders due to past problems with not receiving the payment. Any personal or business checks received in the mail will not be honored. They will be marked void and returned to you. International orders must be paid with a credit card or Paypal. If you place an on-line order and choose not to submit credit card information for payment (fax checkout option), its your responsibility to get your payment info to us via email or fax. We will not call or contact you for it. We only hold items for 48 hours if payment is not received in 48 hours the order will cancel.

This shopping cart does NOT charge your card when you check out, we do that here in our office once we have your order invoiced and ready to ship

We will try to confirm all online orders within 24 hours. We will also email you with your order total when your order has shipped. However frequently during the busy season we may get behind so feel free to email us anytime if you haven't gotten any response and want an update.

All prices in this area of the site are wholesale and are in US Dollars, sorry not all items listed in our retail area are available for wholesale purchase. Our minimum order for wholesale is $75.00, fax orders placed under $75.00 will be charged a $15.00 processing fee and/or can be cancelled at our discretion. We reserve the right and will at our discretion pre-authorize the credit card of any large order placed, for the order total plus an additional amount to cover shipping to insure the card it valid before we take time to pack it. This means we will place a hold on your credit card funds for the order total plus an additional amount to cover the shipping costs. We will charge your card for the actual amount once the order is packed and ready to ship, once we charge the card for the actual amount the hold will be released.

No shipping costs will show up in the shopping cart. Shipping costs are calculated after your order has been packed and weighed and are added to your order sub total when invoiced.

Any order discrepancies found must be reported to us immediately in order to receive an adjustment or replacement. We cannot accept returns or issue refunds on patterns, clearance items, sale items or shipping charges. All returns must be approved by us first BEFORE you send anything back and you must contact us via phone or email within 3 days of receiving the items to obtain approval to send them back. We must receive the items being returned within 10 days of approval, NO EXCEPTIONS. We need to know the items you are returning and reason for the return. We are not obligated to refund or replacement any returned items that we have not been pre-approved by us.

We ship using the US postal service with a delivery confirmation and shipping costs are calculated after your order has been packed and weighed and are added to your order sub total when invoiced.

**No shipping costs will show up in the shopping cart**

Insurance is recommended for your safety, but we do not add it unless you request it, we are not responsible for lost or damaged items if you did not ask for insurance. You can request insurance in the comments section when you check out. Orders shipped uninsured are at the customers risk. We cannot replace or refund any orders lost or damaged that have not been insured. If an order is received damaged you will need notify us immediately. You are required to save the box and packing material for 14 days just in case the US Postal Service or UPS wants to inspect the damage before paying the claim. This may involve you taking the package and contents to your nearest post office or UPS outlet for inspection.

Items ordered that are out of stock will are not placed on backorder and you will have to re-order the items at a later date when they are again available.

Undamaged merchandise returned must be in the same condition as when it was sent and will incur a 20% restocking fee. All shipping charges are your expense and will not refunded. Orders that are refused and returned to us will also incur a 20% restocking fee.

We allow our products to be purchased for resale at craft shows, internet websites and ebay. However we do not allow anyone the use of our graphics or products images. You will have to take your own product pictures if you need them for re-selling the items. All of our product images and graphics belong to us and are copyrighted with the Library of Congress copyright office. All our graphics and product images have been digitally watermarked and can be traced if used. So please don't.


The best and quickest way to get a hold of us is via email, you will get a response MUCH faster by email then by leaving a phone message.


Comments or Questions?
e-mail us


All images, content and web design including all html on this site are owned exclusively by and are the property of Primitive Decor Wholesale / Hugs and Stitches and have been copyrighted 2002 - 2017 and registered with the The Library of Congress US Copyright Office ~ Hugs and Stitches. All of our images and graphics have been digitally watermarked for our protection and will be found if used.

Downloading any content, images, graphics or html codes from this site is prohibited!
Anyone doing so will be subject to legal actions